Staff Villa Casa Bali. Our team, together setting up the Balinese long flags, known as Umpul Umpul.
Fulltime, permanent & caring staff
Staff Villa Casa Bali
Meet our team
Our team, who has been with us for almost 12 years, is there to look after you – to make your stay comfortable, relaxed and most enjoyable.  Basically, to spoil you while you are staying at Villa Casa Bali.
√  Manager
√  House Keeper
√  Gardener
√  Security Guard
√  Pool Cleaner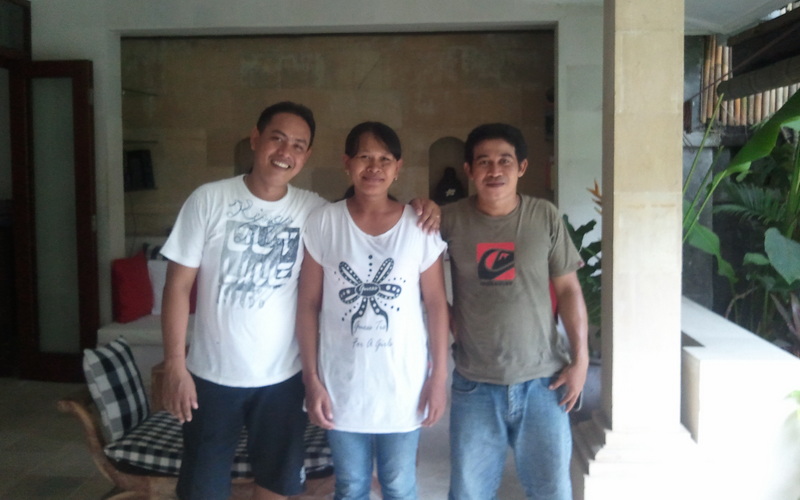 Staff Villa Casa Bali: Wayan, Komang and Nono.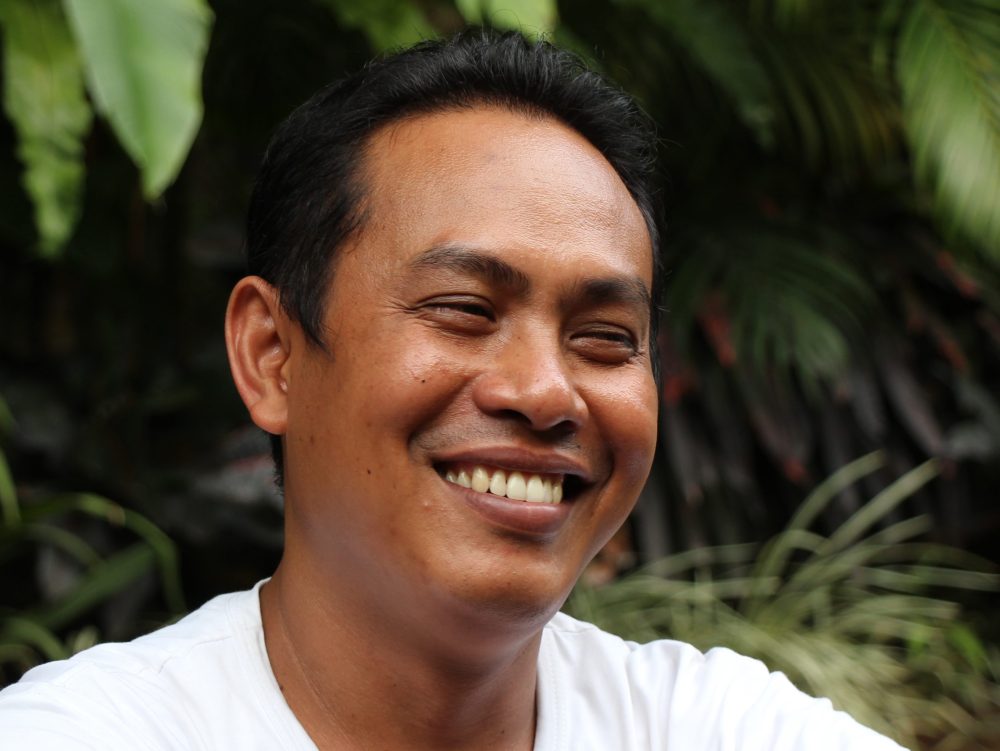 Wayan
Manager
Wayan is responsible for the smooth running and the maintenance of the villa. He is very good with guests, relaxed and friendly. Wayan is also very helpful and he can advise you on most local matters ie restaurants, shopping, supermarkets, and Balinese culture and traditions. Apart from lndonesian & Balinese, he also speaks English and a little French. He is a very good cook and gives Balinese cooking lessons (at an extra charge).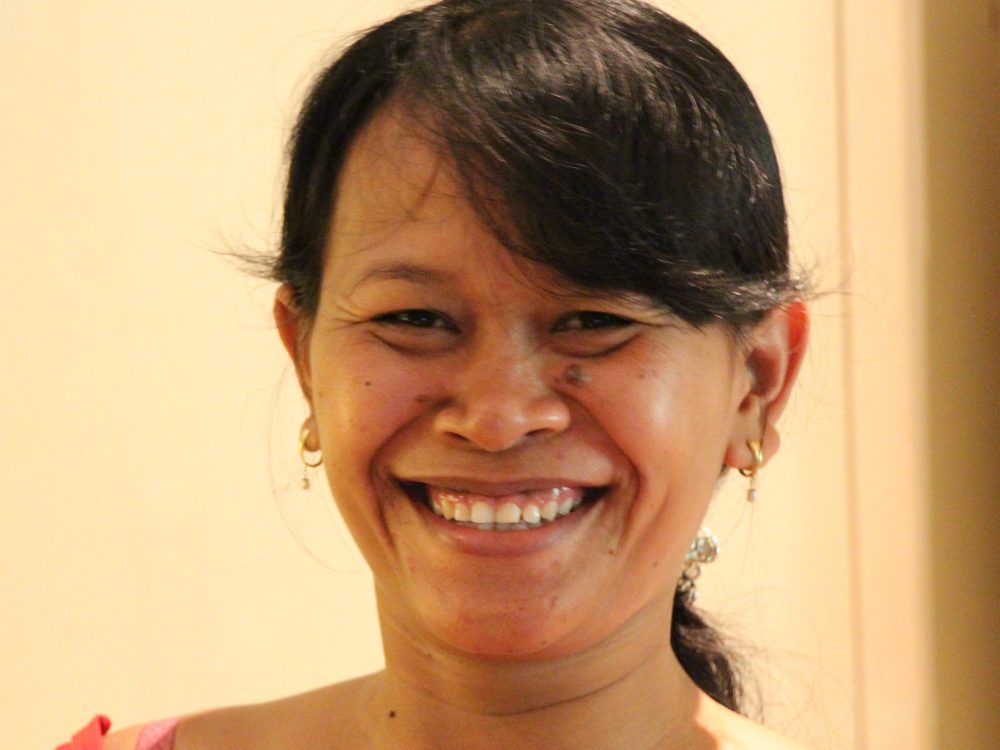 Komang
House Keeper
Komang is responsible for cleaning and making up the bedrooms, as well as looking after our guests. Komang is also a good cook. She is also caring and loving with our guests, particularly with children.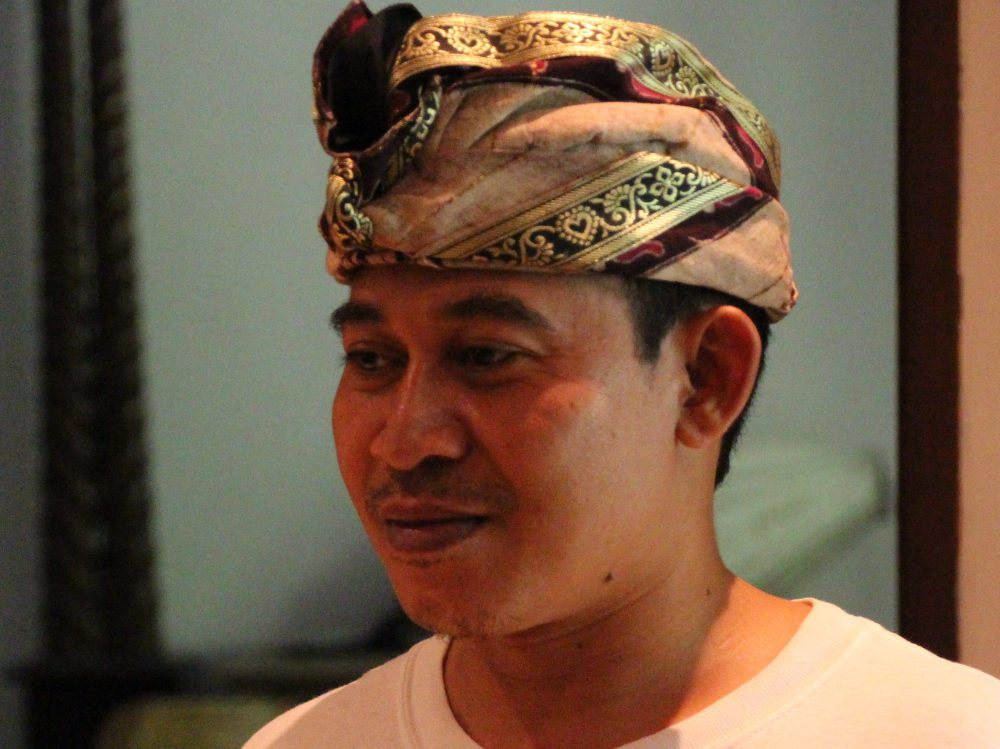 Nono
Gardner
Nono is responsible for the garden and he helps with the general cleaning, maintenance of the villa and making up the beds, together with Komang. He also helps in the kitchen.
Staff Villa Casa Bali
Our Services & Facilities
Standard Service
included
√  Daily Breakfast Cooking Service * (see below)
√  Daily Housekeeping
√  Daily Bed Service
√  Daily Cleaning
√  Manager
√  House Keeper
√  Gardener
√  Security Guard
√  Pool cleaner (Mon, Wed & Fri)
Optional Extras
charges apply
√  Lunch Service
√  Dinner Service
√  Private Chef
√  Airport Transfers
√  Baby Sitting Service
√  Balinese Cooking Classes
√  Massage Service
√  Laundry Service
√  Motorcycle Rental
√  Car, Chauffeur & Tour Rental
* Please Note
Our breakfast cooking service is included in the price of the villa. However the cost of the food itself is not included as different guests have different dietary requirements.
Our manager Wayan, who used to work at La Lucciola makes a geat breakfast. He will gladly drive you to the nearby supermarket and help you with your food shopping or you can let him do the shopping for you.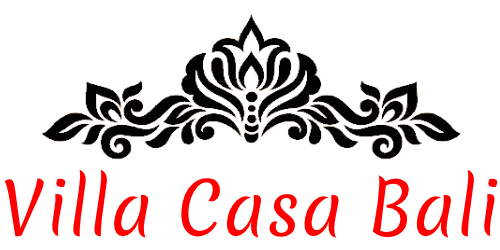 Can't wait to unwind, relax and be spoiled by our caring staff at Villa Casa Bali, located in one of the best and most exciting areas in Bali?