What our guests say
Reviews & Guestbook
"The Villa itself takes your breath away when you first walk in. I can not recommend it more highly."
Great villa in a great location
The villa itself is a cool tranquil oasis away from life outside. Little noise is heard and the peace is wonderful. The outdoor area where most of our time at the villa was spent, is very comfortable and the pool is almost long enough for serious laps … The rooms in the villa are larger than the photos suggest and there is plenty of room for everyone to chill in their own space. There were 5 of us and we never felt like the villa was crowded. 
A couper le souffle
La Villa elle-même à couper Ie souffle quand vous entrez pour la première fois. De l'entrée du vivier à la belle jardin luxuriant avec une piscine … La piscine et Ie jardin sant si beaux (tout Ie crédit à Nono) qu'il est difficile d'obtenir l'énergie pour explorer Ie quartier; Mais si vous vous aventurez dehors, vous êtes très proche de bons Spa de tous les prix, restaurants gastronomiques et warungs locaux. Je ne peux pas mieux recommander Villa Casa Bali si vous êtes à la recherche d'une belle villa, avec un personnel à temps plein (qui aiment évidemment ce qu'ils font) à un prix raisonnable.
L'esperienza piu meravigliosa
Prima Seminyak – siamo rimasti incantati con la nostra scelta del resort, ottima selezione di ristoranti raggiungibili a piedi o un taxi costa f 2,50. Ora Villa Casa non è solo una proprietà ma un'esperienza e una grande … Il motivo / il nostro viaggio è stato cosl speciale . . Wayan, Kanong e Nono, avevamo sentito quanta fossero meravigliosi i balinesi, comunque queste 3 persone adorabili sono eccezionale … Bella gente, bel posto.
Notre meilleure décision
Nous adorons Villa Casa Bali. Le jardin et la piscine sant beaux, cal mes et expansifs. Notre propre oasis. La maison est grande et contortable, très bon witi, climatisation et eau chaude. Grands lits et salles de bains immenses. Le personnel est fabuleux, merci beaucoup Wayan, Komung et Nono d'avoir pris grand soin de nous et de nous aider de tant de petites façons. Les petits déjeuners sant délicieux, nous ne franchirons ja mais les hashbrowns de Wayan!
Fantastisk Villa
Villa Casa er et fantastisk sted ä bo. Vil Iaen er romslig og vakkert innredet … akkurat som beskrevet. Ansatte var sva>rt nyttig ä svare pä alle väre sp0rsmäl og var alltid klar til ä hjelpe pä noen mäte. Wayan kakte fantastiske frokoster og gjort oss tradisjonelle indonesiske middager. Villaen var ulastelig gjennom hele oppholdet … Anbefales pä det sterkeste.
Grande villa dans un excellent emplacement
La villa elle-même est une oasis tranquille et tranquille loin de la vie à l'extérieur. Peu de bruit est entendu et la paix est merveilleuse. L'espace extérieur ou la plupart de notre temps a été passé à la villa, est très confortable et la piscine est presque assez longue pour des tours sérieux … Les chambres dans la villa sant plus grandes que les photos suggèrent et il y a beaucoup de place pour tout Ie monde se détendre dans leur propre espace. Nous étions 5 et nous n'avons jamais eu l'impression que la villa était bondée.
Amazing Villa
Villa Casa is such an amazing place to stay. The Villa is spacious and beautifully decorated … exactly as described. The staff were extremely helpful answering all of our questions and were always ready to assist in any way. Wayan cooked amazing breakfast and made us traditional Indonesian dinners. The Villa was immaculate throughout our stay … Highly recommended.
The Most Woderful Experience
First Seminyak – we were delighted with our resort choice, great selection of restaurants within walking distance or a taxi casts f2.50. Now Villa Casa is not just a property but an experience and a great one … The reason(s) our trip was so special.. Wayan, Kanong and Nono, we had heard how wonderful the Balinese people were however these 3 lovely people are exceptional … Beautiful people, beautiful place.
Tar pusten fra deg
Villaen tar seg pusten fra deg nar du gar forst inn. Fra fiskevann inngangen til den vakre frodige bakhagen med basseng … Bassenget og hagen er sa vakker (all credit to Nono) at det er vanskelig a fa energien til a utforske nabolaget; men hvis du drar ut, er du veldig neer god spa av alle priser, fine restauranter og lokale warungs. Jeg kan ikke anbefale Villa Casa Bali mer h0yt hvis du er ute etter en vakker villa med full tid ansatte (som apenbart elsker hva de gj0r) til en rimelig pris.
Den mest woderful opplevelse
F0rste Seminyak – vi var glade med vart resort valg, stort utvalg av restauranter innen gangavstand eller en taxi koster f 2,50. Na Villa Casa ikke bare en eiendom, men en opplevelse og en flott en … Arsaken til var tur var sa spesiell .Wayan, Kanong og Nono, vi hadde h0rt hvordan wondeful det balinesiske folk var imidlertid disse 3 flotte menneskene er eksepsjonell … Vakre mennesker, vakkert sted.
Var beste beslutning
Vi elsker Villa Casa Bali. Hagen og bassenget er vakkert, stille og ekspansiv. Var egen oase. Huset er stort og komfortabelt, veldig bra wifi, aircondition og varmt vann. Gade senger og store bad. Personalet er fantastisk, takk sa mye Wayan, Komung og Nono for ä ta sä star omsorg for oss og hjelpe deg pa sa mange sma mater. Frokost er dei lig, vi vil aldri komme over Wayans hashbrowns!
lncroyable villa
Villa Casa est un endroit incroyable. La villa est spacieuse et joliment décorée … exactement comme décrit. Le personnel était extrêmement utile pour répondre à toutes nos questions et était toujours prêt à vous aider de quelque façon que ce soit. Wayan préparé des petits déjeuners incroyables et nous a fait des dîners traditionnels indonésiens. La villa était impeccable tout au long de notre séjour … Hautement recommandé.
Grande villa in un'ottima posizione
La villa stessa è una fresca oasi tranquilla lontana dalla vita all'aperto. Si sente poco rumore e la pace è meravigliosa. L'area esterna dove trascorre la maggior parte del nostro tempo nella villa è molto confortevole e la piscina è quasi abbastanza lunga per giri seri … Le camere della villa sono piu grandi di auanto suggeriscono Ie foto e c'è molto spazio per tutti rilassati nel loro spazio. C'erano 5 di noi e non abbiamo mai sentito la villa era affollata.
Our Best Decision
We love Villa Casa Bali. The garden and pool are beautiful, quiet and expansive. Our own oasis. The house is large and comfortable, really good wifi, airconditioning and hot water. Great beds and huge bathrooms. The staff are fabulous, thank you so much Wavan. Komune and Nono for taking such great care of us and helping out in so many small ways. Breakfasts are delicious, we will never get over Wayan's hashbrowns!
Takes your breath away
The Villa itself takes your breath away when you first walk in. From the fishpond entrance through to the beautiful lush back garden with a pool. .. The pool and the garden are so beautiful (all credit to Nono) that it is difficult to get the energy to explore the neighborhood; but if you do venture out you are very close to good Spa's of any pricing, fine dining restaurants and local warungs. I cannot recommend Villa Casa Bali more highly if you are looking for a beautiful villa, with full time staff (that obviously love what they do) at a reasonable price.
Ti toglie il fiato
La Villa stessa ti toglie il fiato quando entri per la prima volta. Dall'ingresso della peschiera allo splendido rigoglioso giardino sul retro con p1scina … La piscina e il giardino sono cosl belli (tutto merito di Nono) che è difficile ottenere l'energia per esplorare il quartiere; ma se ti awenturi fuori sei molto vicino alla buona Spa di qualsiasi prezzo, ristoranti raffinati e warung locali. Non posso raccomandare Villa Casa Bali piu altamente se stai cercando una bellissima villa, con personale a tempo pieno (che owiamente ama quello che fanno) ad un prezzo ragionevole.
La nostra migliore decisione
Adoriamo Villa Casa Bali. Il giardino e la piscina sono bene, sirenziosi eu espansivi. La nostra oasi. La casa è grande e confortevole, wifi dawero buona, aria condizionata e acqua calda. Ottimi letti e bagni enormi. Il personale è favoloso, grazie mille Wayan, Komung e Nono per essersi presi cosl tanta cura di noi e dare una mano in tanti piccoli modi. Le colazioni sono deliziose, non riusciremo mai a superare gli hashbrown di Wayan!
Villa incredibile
Villa Casa è un posto fantastica in cui soggiornare. La Villa è spaziosa e ben arredata … esattamente carne descritto. Il personale era estremamente disponibile a rispondere a tutte Ie nostre domande ed era sempre pronto ad assistere in qualsiasi modo. Wayan preparava colazioni strabilianti e ei preparava cene tradizionali indonesiane. La Villa era immacolata durante il nostro soggiorno … Altamente raccomandato.
Flott villa med flott beliggenhet
Selve villaen er en kul rolig oase unna livet utenfor. Liten 1yd er h0rt og freden er fantastisk. Utend0rsomradet hvor mesteparten av var tid pa vil Iaen bie brukt, er veldig behagelig og bassenget er nesten lenge nok til seri0se omgange … Rommene i vil Iaen er st0rre enn bildene antyder, og det er god plass for alle a slappe av i sin egen plass. Det var 5 av oss, og vi folte aldri at villaen var overfylt.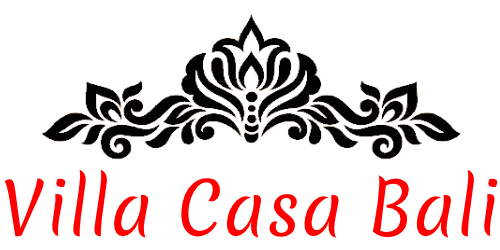 Can't wait to unwind, relax and be spoiled by our caring staff at Villa Casa Bali, located in one of the best and most exciting areas in Bali?